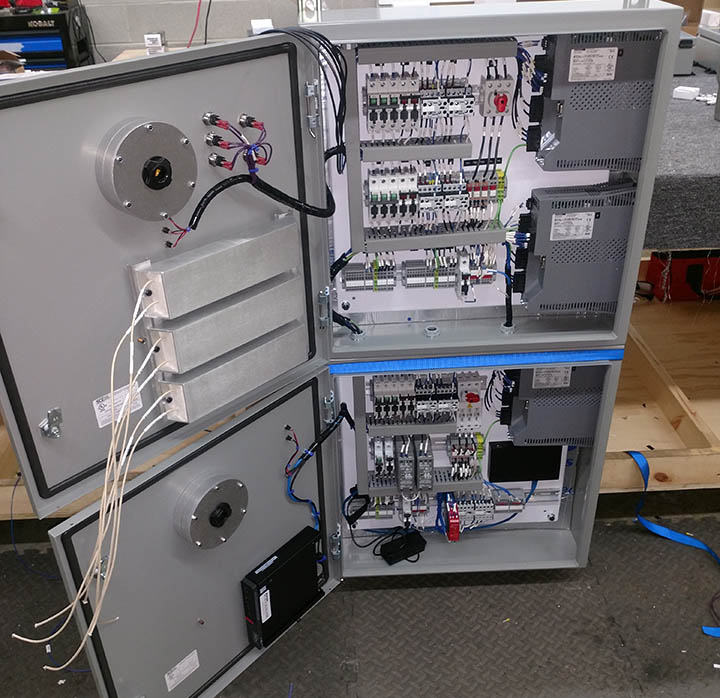 Our Panel Shop:
UL 508a
Short Leadtime
Enclosures designed and built by people with end user experience
Custom Full color labeling
Custom wire labels
Panel Shop Philosophy
Our expertise makes your product: We believe you should "Do what you are good at" and what we are good at is providing top quaility safe and UL compliant gear. Provide us your basic needs and we will help you fill in the rest. letting you "Do what you are good at"
Quality/Testing: Every piece of electronics built in our shop will be tested before shipment. it is much more cost effective for us to ship gear that works than it is for you to struggle onsite with faulty equipment (and besides if you don't look like rockstars  using our gear we haven't done the job we want)
Methodology: Our process takes advantage of modern streamlined production and procurment methods providing you with minimal leadtime and maxium output when needed or efficient cost effective processes when you have time.