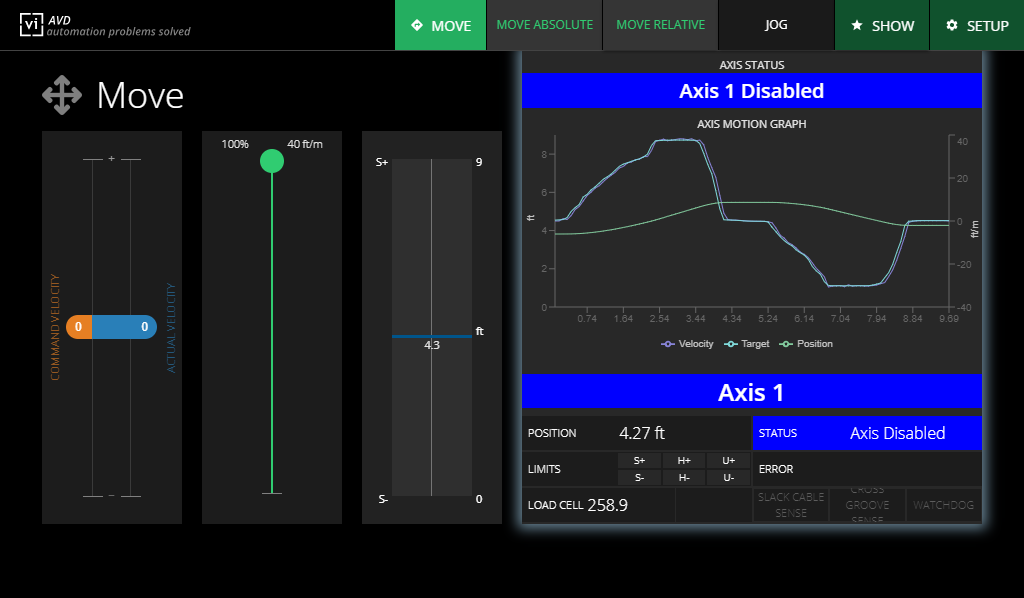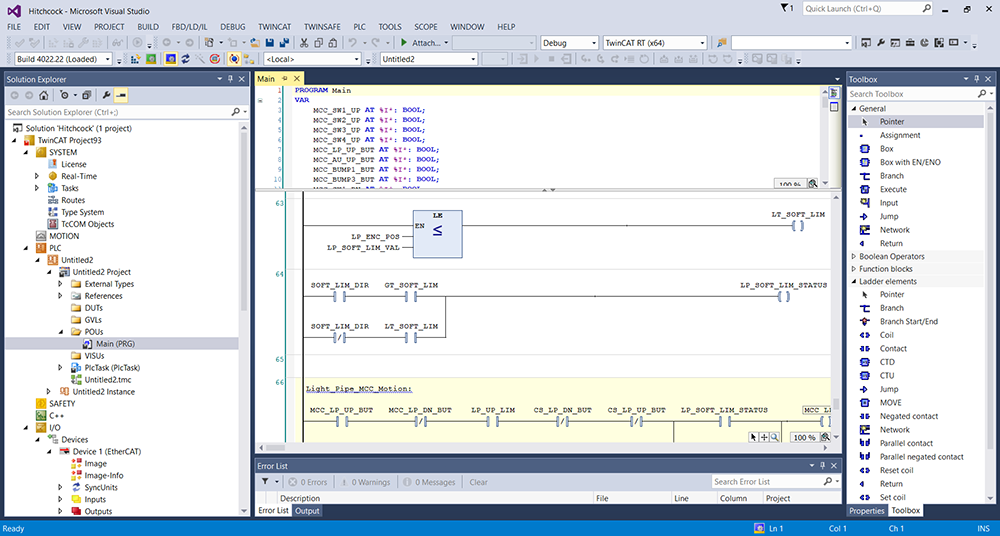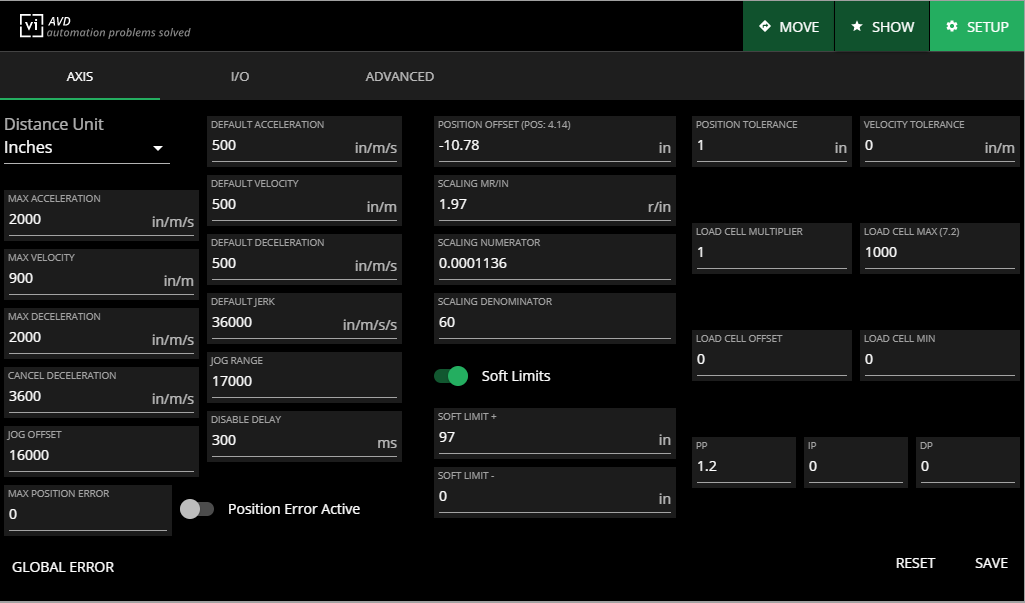 Custom Software Solutions:
When a custom interface is required, Verendus Industries, has you covered.  Our in-house team has the experience you need to develop HMI's, Backend programing, Drive Parameters and nearly any other programming requirements your system might have.  With the ability to program systems in various languages and platforms including: Twincat, Codesys, Motion Perfect, Visual Designer, Visual Studio, Idusoft and many more, we can bring nearly any system online.  Additionally, when custom software is married to front end hardware designed specifically for your application, you receive a professional looking product that operates exactly the way you want it.
AVD:
AVD was designed from the ground up to be a powerful and flexible operating tool for the most advanced axes.  The AVD architecture was built around a robust EtherCat can be custom configured by the user to meet any I/O or motion requirement.  As a stock product, AVD gives Verendus and its clients the ability to confidently produce any effect and know there is already a software solution in place.  For more info, please click here: (Link to AVD Case Study)
Third-Party:
It is no secret that the entertainment industry is a small world and we believe everyone should be able to work well together. As a result, Verendus Industries, has been able to form solid relationships with numerous other automation producing companies.  If you currently have an automation system and require a custom piece that may be outside of the realm of their capabilities, just ask and we can provide you a solution.  If you do not currently have an automation system but have experience with a particular control package, we can work with you to design a complete system from the ground up using the controls of your choice.
Software:
There are three main subsystems within an automation system: Mechanical, Electrical and software. it is very difficult to have an elegant package without all three.  it was our intent when starting Verendus that we would be software "agnostic" or we wouldn't pick a specific software package for our clients to use, rather we would build hardware to marry with whatever software our client preferred. We can still happily function with that goal in mind; however, we do also have the ability to create/provide software solutions to match any client's needs.
If you have an effect that will run the same way show after show or you have an architectural feature that needs control, we can provide a simple custom interface to work seamlessly within your environment.  If you have a single axis that needs complete control and a high level of mailability, then our in house AVD single axis software is the perfect solution.  If your system falls outside of these parameters, we can help you select a third-party software package to meet whatever your needs are. If you already have experience with control software that you prefer, we can build our equipment to operate on the system you already have.